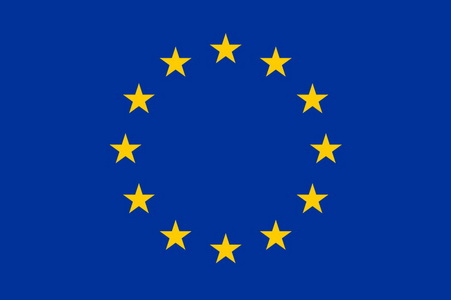 Trije učenci 6. b razreda so pri pouku angleščine predstavili svoje projekte o Belgiji, Bruslju in Sloveniji. Pa si jih preberite…
Petra Pintarič
BELGIUM AND BRUSSELS
Belgium is a kingdom that is 30518 km2 big. It is not a hilly country. The biggest mountain is only 694 m high and it is named Botrange. Belgium lies next to the Atlantic Ocean. It is almost as big as Slovenia but has an enormous number of people living there, 9 978 000. They speak three languages; German, French and Flamish.
The "grand place" in Brussels is the centre of all the happening. There are lots of museums in Brussels too. There are a chocolate museum, a comic museum and lots of others, but I only visited those two.
In Belgium there are some world famous buildings and sculptures. There is the church of St. Michael. It was built in the 11th century.
The world famous sculpture is made out of bronze and it is named Manneken Pis. It is actually a fountain.
"Cite Berlaymont" is the head of the European Parliament.
MY VISIT TO BRUSSELS
My aunt lives in Brussels in Belgium because her boyfriend Aleš works as a Slovenian ambassador in the association of NATO. I went there in the year of 2007 and I am going there this year for the labour day holidays.
We traveled there by plane with Wizz air. That year I read the book collection Tintin form an old Belgium writer Herge. Well, that isn't exactly a book; it's more like a comic.
Brussels is famous for the best chips and chocolate in the world (yes, even better than in Switzerland). There are the best laceworks too.
I enjoyed in the comic museum where I saw the history of Tintin, the well known Smurfs and many more comic books. They even have a Tintin shop in Brussels. I bought some badges and Any (my aunt) bought me a poster of Tintin. We also went to see the atomium. That is a giant sculpture of the inside of an atomic bomb. It is as famous as the Eiffel tower.
I saw the castle of the Royal family Orange and Manneken Pis. Manneken Pis is a sculpture of a boy peeing. It is very interesting because every country brings a national costume and sometimes in the summer they dress him in these costumes.
I have seen millions of interesting things, but I don't remember all of them. I will see them again this year.
Vid Stropnik, 6. b
SLOVENIA
Hello,
My name is Luka.
Today I will introduce you our state Slovenia.
Slovenia is a country in Central Europe. It is bordering Italy to the west, the Adriatic Sea to the southwest, Croatia to the south and east, Hungary to the northeast, and Austria to the north.
The official language of Slovenia is Slovene.
In Slovenia live approximately 2 million people.
The capital city of Slovenia is Ljubljana which is the largest town in Slovenia. Other large towns in Slovenia are Maribor, Celje, Ptuj, Velenje, Novo mesto, Kranj and Koper.
Slovenia is a member of the European Union from year 2004.
The President of the Republic of Slovenia is Dr Danilo Türk.
Slovenia is an excellent place for sport and recreation. In the winter time visitors are attracted by wonderful ski slopes and in spring and autumn by the colourful hiking and cycling trails.
The land of forests promises many joys to hunters and clean rivers like Sava and Krka, and lakes like Bled and Bohinj attract fishermen.
The Slovenian coast of the Adriatic Sea is a nice starting point for sailing, surfing and diving.
These are the reasons why Slovenia is called "The Green Piece of Europe".
This was my short introduction of our state Slovenia.
Luka Breznik, 6. b
SLOVENIA
Slovenia is a small country with a big heart! We can find it in the Central Europe. Her neighbour countries are: Hungary, Italy, Croatia and Austria.
The main and the capital city is Ljubljana. In Ljubljana you can see a beautiful castle. If you are in Ljubljana I recommend that you go to see Tromostovje. Slovenian highest mountain is Triglav. It is 2864m high and it is in the Triglav national park.
We also have beautiful caves. The longest and the most special cave in Slovenia is cave Postojna. It is 10.555m long. The main attraction of the cave is proteus , or as the Slovenian people say Ë?človeška ribicaË?.
The most beautiful river in Slovenia is river Soča but it is not the longest one. The longest river is Sava.
The only island in Slovenia is in Lake Bled. It has a church and a wine shop.
Slovenia does not have a lot of sea. But it is known for the Sečoveljske soline. There they produce salt.
At Goriška brda Slovenian people have a lot of cherries at this time of year and they are delicious!
Slovenia is also known for good food and wine: Cviček, potica, Teran, pršut, gibanica and many more.
Slovenia is a really young, inventive, natural and traditional country so you should visit it before it is too late. Slovenia is going to change!
Thank you!
Anika-Anja Krenker, 6.b